Young and Wild.
With an outstanding team from all fields of marketing
Achieving more together
With our talents, from the field of media and communication, we are able to reliably succeed with versatile projects. From conceptual design management to the practical implementation of designs our young, dynamic team offers the necessary experience to create new perspectives for your projects in close collaboration with you. For us, there are no limits to creative challenges and technical innovation.
Reliable, trustworthy collaboration with the required flexibility to inspire your customers
Service
The areas of conception, CI development and design of print and online media form the core of our competences. Through structured coordination of current projects, our team stays flexible and can quickly develop project ideas and ensure their implementation, even under time pressure. An understanding of our costumers and a close collaboration are our greatest advantages.
Corporate Design
Conception
Logo Design
Graphic Design
Illustration
Packaging & Brand Design
Editorial Design
Packaging
Fairs and Events
Interactive & Web Development
Information Architecture
Interaction Design
Programming
UI/UX
Web Design
Web Development
Consulting & Optimization
Marketing Planning
Communication Strategies
Copywriting
Process
Get-to-know-each-other and analysis
Getting to know each other is essential for a successful collaboration with outstanding results. We get to know your company, your employees as well as your products and define our mission for the further process.
Planning and goal setting
For a seamless and accurate process, we plan in close coordination with you all the important milestones. The complexity of the project is not decisive – we like to face every creative challenge! Even if the deadline seems so close. We always guarantee reliable results of the highest quality.
Implementation
For the conceptual design management and the implementation we mobilize our young, dynamic team from all fields. In order for ideas to become reality quickly, we put a high focus on a close collaboration with you.
Launch
A comprehensive advice on all technical options for print and digital media is always part of the process. It is important to us that every creative idea finds its perfect medium. We too are always proud to be able to present our joint creative work in the best possible form.
Optimization
After the implementation, we collect the reactions to your marketing activities. With analytical results, tracking codes and growing traffic on your website, success can be visualized. By further development and optimization of your advertising measures we can improve the result even further. There are no limits to technical innovations.
We are
A young dynamic team with many years of experience. In addition to our professional qualifications, we have a broad range of expertise in medical technology, mechanical engineering and IT. And if beneficial we bring additional knowledge in many other industries with our pool of freelancers.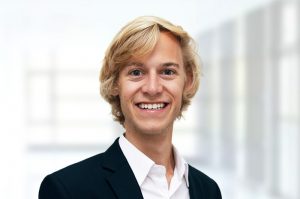 Moritz Werb
The versatile planner
Coordination and all the other boring stuff. Started with this more than 10 years ago and is always looking for new inspiration.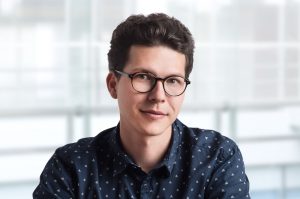 Benjamin Stefani
The reflective creative
Everything concerning strategy, conception and print. With his many years of agency experience, he brings structure, creativity and drive to implementation.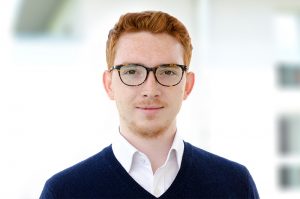 Niklas Lütteken
The innovative engineer
Websites, apps and SEO, all about IT and programming. You're not sure what time he works, but he has not missed a single deadline yet.
Our cores values
Make it better
We believe that every product can be improved. A detailed analysis together with a targeted implementation allows us to make products more beautiful, user-friendly and performant.
Quality over Quantity
Quality is an important feature to differentiate yourself from other competitors. We rely on the quality of our small but specialized team.
Never stop learning
We encourage everyone in our team to expand their knowledge while following their passion.
People over profits
We enjoy working with great people and therefore measure success through the positive experiences of our passionate team.
Strong relationships
A key element of our successful collaboration is mutual trust. Just like in our team, we appreciate the honest, transparent and close relationship with our customers.
Our clients
Individual concepts and design services for all industries. Here you will find selected customers from our portfolio.